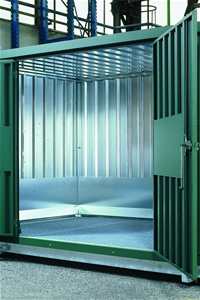 Alman Deutsches Institut für Bautechnik (DIBT) approved.
Chemical resistant coated, galvanized steel casing.
Leakage collection grid floor and leak-free inner panels.
Natural, ex proof or standard ventilation equipment can be installed according to the type of chemical to be stored.
Single or double winged doors, delivered ready to use, in different sizes.
Color options.